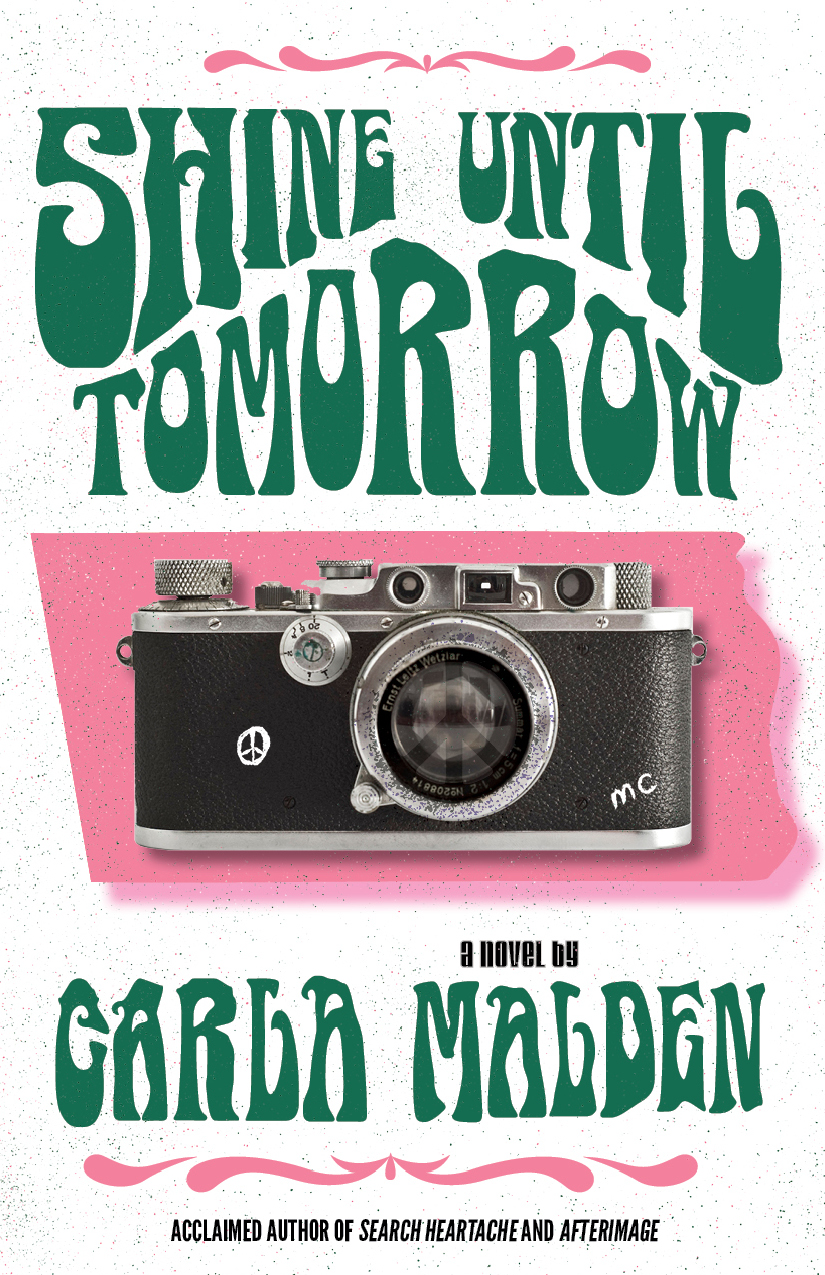 Shine Until Tomorrow
A Young Adult Novel
Shine Until Tomorrow is a time-travel tale that takes its troubled teenage protagonist from present-day San Francisco back to the "Summer of Love" in 1967.  A fun and touching novel about the people who raise us, the times that define us, and the stumbling blocks along the way, it tells the story of a girl obsessed with the future who must visit the past to learn to live in the present.
Praise for Shine Until Tomorrow
"Shine Until Tomorrow is a delightful story about a girl, a summer romance, the power of finding your true self, and hippies!  It's a fun, fast-paced, read-in-one-sitting book that will make you want to live in the 1960s . . . a highly recommended Young Adult book by Carla Malden!"
"Carla Malden's touching time-travel novel Shine Until Tomorrow gives the space-time continuum a great run for its money. But that's nothing compared to her inspired treatment of the snarky, heartbreaking, hilarious vulnerability of adolescence as experienced by her unforgettable (and unforgetting) narrator, Mari. What Malden knows about family, memory, and love is what readers across generations will be grateful to remember. I don't know why, but this lovely book made me go check that my suede fringe '60s jacket was still safe in the back closet. It was, and it still fit. As does every single sentence of this continually surprising, charming tale."
"The writing is vivid and lively, and there's a lot of heart, determination, and emotional insight along the way."
"In Shine Until Tomorrow, Mari Caldwell is fixated on going to college and escaping the many situations that cause her anxiety. From nightmares about having to drive a car someday to her poor outlook about life today and in the future, teen Mari is stuck. The only way out is Yale and the camera she uses to capture the disappointing world around her.
Carla Malden employs fun, contemporary language and allusions to add insights into Mari's view of herself and her place in the world: "My general physiognomy is a study in mismatchedness, facial Mad Libs." This may ask a reader to hold a contemporary familiarity with modern cultural references, but adds elements of humor and realistic modern insights into Mari's world.
The first-person story succeeds in capturing the past and present. Then it delves into Mari's future with an astute eye to considering her limitations and achievements, and her own ability to self-analyze her psyche: "I've never technically been diagnosed or anything, but I probably do have a little OCD when it comes to certain things, this college book being a prime example. The orange Post-it is stuck on Yale."
Given her objectives and perspective, the last thing readers expect is that Mari will discover a secret about her parents and react in a manner that flings her into their past world of the 1960s and hippies during the Summer of Love.
Mari's encounters force her to open up to her deepest fears and the elements in life which are holding her back. This leads to viewing San Francisco and the people she meets (from the world of her parents' past, although not her parents themselves) in a whole new light.
Love changes everything. But does it really change what is important to the future of Mari's goals?
Time travel stories usually focus on worldly objectives, but Carla Malden here provides an encounter which is rooted in Mari's changes at a pivotal point of her entry into adulthood. This creates a sage and compelling vision of Mari's life and its changes as she meets people whose lives mirror her father's experiences and decisions, and grows to better understand them.
It's fascinating to view Mari's evolution as she connects the dots between the past and her world to explore new avenues of acceptance, growth, and revised visions of opportunities and what they mean.
Shine Until Tomorrow is a powerful story that embraces elements of growth, 1960s history, and coming of age that goes beyond introducing Mari to her parents' world, but continues that journey into her choices for her future and how she changes her psyche.
Young adult as well as adult audiences looking for a powerful psychological discussion of transformation and understanding will find the adventure here lies not just in discovering love and newfound connections, but using both to change trajectories and tackle fears of the future.
Mari will remain connected to these days and their impact for the rest of her life, and readers will be captivated by her positive and unexpected evolution."
"Madeleine L'Engle meets Ken Kesey!  As a devoted consumer of YA literature and a historian of the United States in the 1960s, I enthusiastically recommend this beautifully written page-turner about a young woman of today whose "back pages" will take you on a remarkable trip to San Francisco 1967."
Review Rating: 5 Stars
Carla Malden's novel Shine Until Tomorrow may be written for and aimed at a young adult audience—and it will certainly find an enthusiastic reception from readers in that demographic—but its charm, humor, and wisdom should make it an enjoyable coming-of-age story for many older readers as well. Protagonist Mari is a rising high school senior in an affluent twenty-first century Marin County suburb, single-minded in her pursuit of getting into Yale University at the same time she navigates the sometimes treacherous waters of high school social divisions, her parents' divorce, and other familiar teen trials. But Mari's carefully constructed world changes dramatically when a spat with her mother sends her pedaling her bicycle furiously through the pounding rain. The inevitable crash leaves her with not only a nasty knock on her head but also traveling through time—across the Golden Gate Bridge and into 1960s San Francisco.
Mari's ensuing adventures land her squarely at the center of hippiedom during the Summer of Love, in a world without iPhones or the other trappings of contemporary affluence, but with perhaps some lessons to teach a latter-day teen obsessed with perfection. Throughout Shine Until Tomorrow, author Carla Malden's voice is pitch-perfect, both in her rendering of Mari, the first-person narrator, and in painting the diverse array of characters that surround her. I think it's notable that Malden is able to avoid the obvious trap of turning either the hippies or today's teens into caricatures and to find the humanity in each character. In the same way, Malden, whose Amazon bio reveals that she is the daughter of the famed actor Karl Malden and an established screenwriter, shows a flawless command of her story, holding the reader's attention at every step as Mari struggles to find her way back to her own time and into her future, enriched by her brush with the past. It was a journey I thoroughly enjoyed."

Shine Until Tomorrow Synopsis
Social misfit Mari Caldwell desperately wants to get on with her life and get out of San Francisco. If only she could get there faster – specifically to Yale – and leave behind all the things that make her anxious: driving a car, crossing bridges, her peers, her parents' divorce. Mari only feels at ease behind the lens of her vintage Leica. Her camera keeps the world – and the people in it – at a safe distance.
When Mari comes across an old scrapbook of her mother's, she discovers that her white collar parents were once blue denim hippies. She ends up fighting with her mother and storming out. She pedals her bicycle into a downpour, swerves to avoid an oncoming jeep, and flies smack into a tree. In a daze, Mari climbs into an old, abandoned VW van bearing the ghost of a psychedelic paint job and passes out.
The next morning, Mari wakes up to the sound of music. A young couple wanders through the glen like hippie gypsies, playing recorder and tambourine. Mari accepts their offer of a ride into San Francisco. But something is wrong; Mari can't quite figure out what. The skyline, her father's address, the music on the radio. Everything is slightly off. Except JIMMY — the driver of the van. There's something about him that calms her inner chatter. Only after she says good-bye to the merry band and runs headlong into a war protest does Mari begin to realize: it is June, 1967.
In the epicenter of the Summer of Love, Mari makes friends with the would-be rock band, meets the grandfather she never knew, and falls in love. In spite of herself, Mari discovers that love changes everything. It even changes her.
A fun and touching novel about the people who raise us, the times that define us, and the stumbling blocks on our way to being a grown-up, Shine Until Tomorrow tells the story of a girl obsessed with the future who must visit the past to learn to live in the present.
Maura Fielder looks like she has the perfect life: every expectation fulfilled. But under the illusory surface of perfection, Maura finds herself blindsided by what she discovers on her husband's computer. She has no emotional cubby hole into which she can shove this ghost from her husband's past, so instead, Maura upends her life―thrashing her marriage, alienating her daughter, and eroding her own moral center. On the verge of sacrificing everything she holds dear to her own obsession, how does Maura manage to regain her equilibrium and reclaim her life?
In this post-privacy new world, any woman can find heartache if she searches hard enough.
Praise for Search Heartache
"Using a computer to make yourself feel bad is a relatively new phenomenon. Search Heartache deals with that phenomen in the context of love, privacy and the vulnerability of relationships — perhaps some day professionals will call that the Search Heartache Syndrome. But that is only a small part of what this book has to say and why I highly recommend it.
I did not race through this book as you do with the sort of plot-only books that inhabit the best seller lists. Rather, I enjoyed each chapter as if it were its own short story, with its own cast of characters, plot twists, and satirical insights about contemporary life — mostly Los Angeles, but also London. All written with pathos and humor. This is also a book for readers who appreciate the fine art of writing."
Search Heartache is a women's literary fiction piece that stands out from the crowd. It presents the life-changing revelations of Maura Fielder, who stumbles upon her husband's secret on his computer. This leads her to confront everything she's taken for granted in her approach to life.
Many similar-sounding books have tackled divorce, infidelity, and changing relationships between men and women, but what sets Search Heartache apart from these stories is Carla Malden's attention to exploring the intersection of computer lives and real-world heartache, adding an unexpected humor that permeates an often-surprising story of life, death, love, and discovery. Another plus is that this story will reach beyond women readers and into male audiences who will find it astute and accessible, offering many insight and much food for thought.
Irony and a wry sense of fun flavor Maura's observations from the start as she interacts with husband Adam in their Los Angeles milieu: "Adam didn't answer. He was watching a promo for the new Ken Burns documentary. This time out: the Dust Bowl. They were hyping it as the worst manmade ecological disaster in history. "I wonder if that's true," Adam said. "What?" "About the Dust Bowl." "People thought it meant the end of the world," I said, uninterested. "Maura, people always think everything means the end of the world."
"It's blowing right on me," I said. "Would you turn off the air?"
From the nightmare she uncovers about her husband's obsession after she snoops through his secret online life to how she handles her discovery and assesses its impact on their relationship's history and values, Search Heartache excels in revealing not just the immediate problem at hand, but also capturing the types of connections that either bind a married couple or tear them apart: "My marriage was supposed to be like that Buddhist adage about hands—how we have a right hand and a left hand and they never fight or take credit. The left hand doesn't say, "I wrote that word." The right hand never says, "I turned that page." They simply help each other. When one hand is injured, the other takes over. My marriage was like those hands, intertwined so that sometimes you couldn't even tell which finger belonged to which hand. But this morning, I was the hand that stirred the oatmeal, and Adam was the hand on the mouse of the computer, and they were bodies apart."
As new revelations, connections, and choices drive Maura into another life entirely, fraught with both challenges and promise, readers of women's literature will find this story a powerfully drawn psychological drama that is compellingly realistic. This authenticity is powered by Carla Malden's ability to juxtapose real life backdrops and events with an acknowledgement of the lasting impact of these choices: "Adam may have lit the fuse, but I was the bomb who exploded."
Search Heartache is a gripping first-person story that does an outstanding job of probing the evolution of love, change, and choice. It reveals many mercurial points of view before coming full circle in an unexpected and satisfying way, and will delight fans of women's fiction and literature who will find in Maura a powerful character whose dilemmas are at once challenging and, in an ironic manner, fun.
Whether Search Heartache is chosen as a beach read or a more thought-provoking work of literature, it's a tale that will linger in the mind long after its final revelations.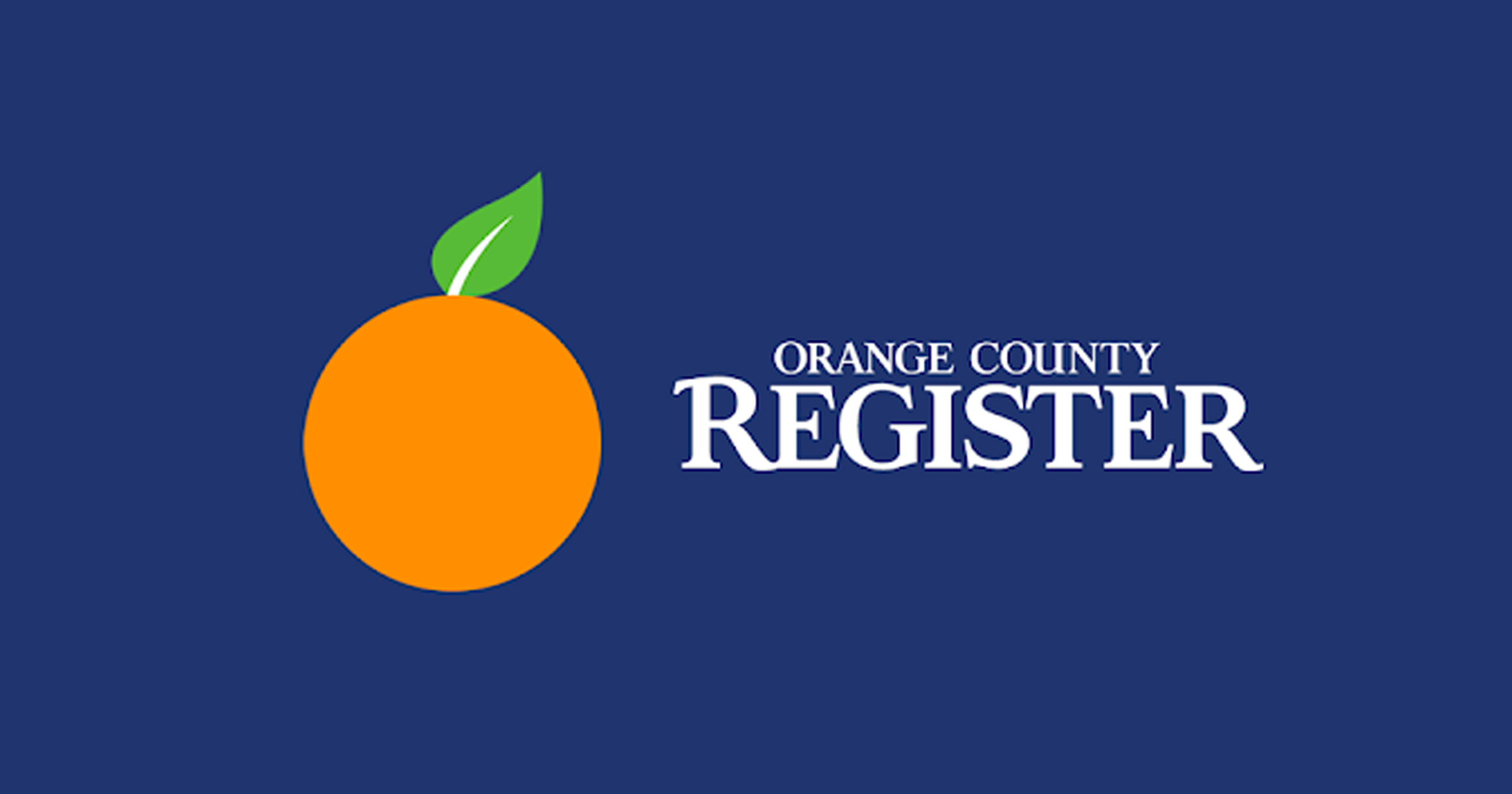 Carla Malden talks new YA novel ahead of Diesel Bookstore chat about books and late father Karl Malden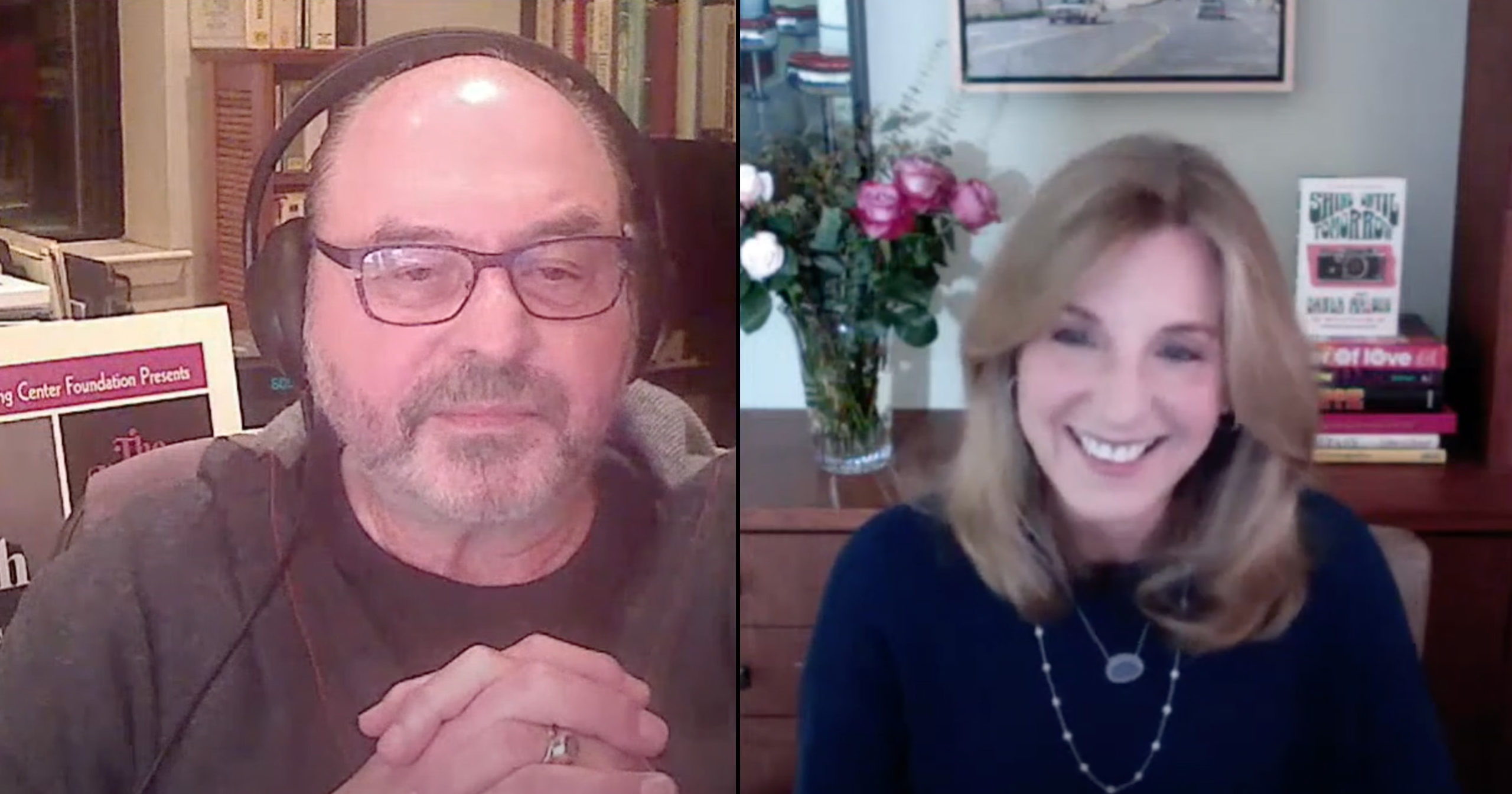 Award-winning novelist Joseph Di Prisco interviews Carla Malden about Shine Until Tomorrow and the pursuit of literary happiness.
Bad Boy Author/Host Tony Dushane finds common ground with women's author Carla Malden in his 'Writers Talk Writing" series